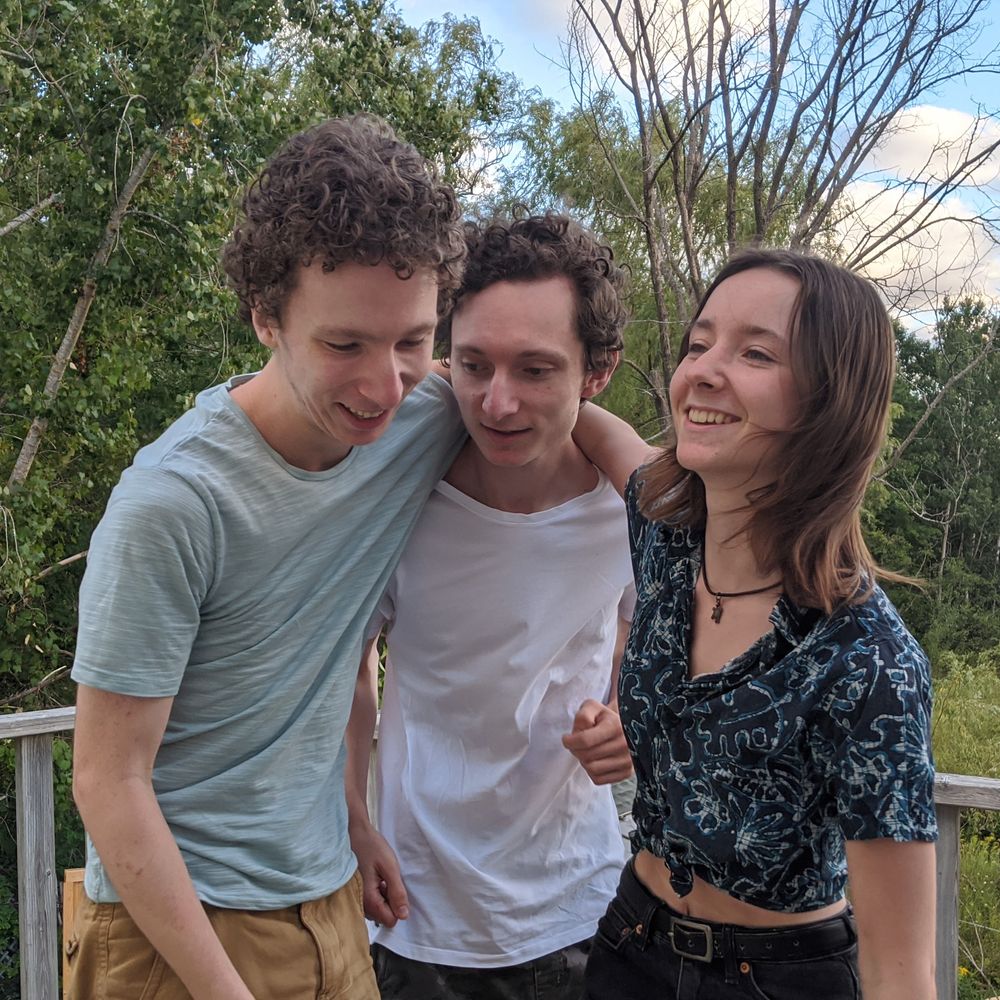 BIO
The Gilberts are a sibling contemporary folk trio bringing vibrant three-part harmonies, soulful lyricism and melodious alchemy to their original songs with diverse influences including folk music from the 1960s to the current scene, choral, musical theatre, and singer-songwriters.
Frieden, Reuben and Maisie Gilbert emigrated to Canada in 2003 growing up on folk festival fields around Nova Scotia stepping up to open mics, then performing at small events, leading to performances at major festivals including Deep Roots, the Lunenburg Folk Harbour Festival and Full Circle in Nova Scotia. They are the youngest artists to appear at any of these festivals.
The Gilberts collaborate as a trio to write lyrics and compose and arrange their songs. As siblings there is an organic and intuitive flow to that process, and themes that emerge often both surprise and resonate at the same time. There is a wistful and meditative element to many of their songs that often evokes strong emotional responses in audiences. 
Vocal harmonies are at the heart of their music but all three are multi-instrumentalists and their song arrangements can include guitar, mandolin, ukulele, pedal steel, saxophone, trumpet, flute, percussion and Theremin. 
Community involvement is very important to The Gilberts and they have featured in many fundraisers for organisations and initiatives concerned with poverty, mental health, seniors' wellbeing, drug overdose awareness, funding arts in schools, and opportunities for people with intellectual disabilities. Each of the siblings have been members of community arts organisations including the Annapolis Valley Honour Choir and the Acadia University Youth Band and performed in community musical theatre and plays and also in pit bands for several productions. 
As immigrants to Canada the siblings have embraced the cultural richness of their home province of Nova Scotia but also grown up listening to British music and have found ways, both intentional and incidental, to synthesize elements of the rich East Coast musical heritage and the lives and influences left behind in the UK.  Music has been a gateway to connections, encounters and communities that would otherwise never have been experienced and has helped create a sense of belonging and rootedness in their adopted country.